What's Your Home Worth?

Get a free comparative market analysis of your home's worth sent to you with no obligations.
This Month in Real Estate
Welcome to the best resource for searching for homes, provided by Pete Whan; Broker/Partner, Keller Williams Realty
A home is not a home because of its room dimensions or the color of the walls. It is about how you feel when you walk through the front door. And the way you can instantly envision your life unfolding there.
This is about more than real estate. It is about your life and your dreams.
Different by design
Keller Williams Realty takes a different approach to real estate, one that is built on personal touches, win-win deals and positive results.

Pete Whan; Broker/Partner utilizes the latest technologies, market research and business strategies to exceed your expectations. More importantly, we listen and that means we find solutions that are tailored to you.
How we can help
Thanks for starting your real estate search with us. This website is full of information for you whether you are looking to buy or sell.
After you have had the chance to review this information, contact me so we can tell you more about how we can help.
We appreciate the opportunity to earn your business.

Helpful Articles and Links

Please click on the link below in regards to the California Association of Realtors article "December Price and Sales Report."
www.car.org/newsstand/newsreleases/decsalesprice/

Please read the news article below, "Existing Home Sales Resume Uptrend with Stable Prices." www.realtor.org/press_room/news_releases/2010/12/existing_prices

7 Reasons Why Now is a Great Time to Buy a Home!
images.kw.com/kw/user_uploads/7ReasonsWhytoBuyNow.pdf

Pete Whan & Associates Event Information

Pete Whan & Associates attended the Brian Buffini Success Seminar. Everyone had a wonderful time and got a lot out of the seminar. The Team's photo, including Brian Buffini, is below.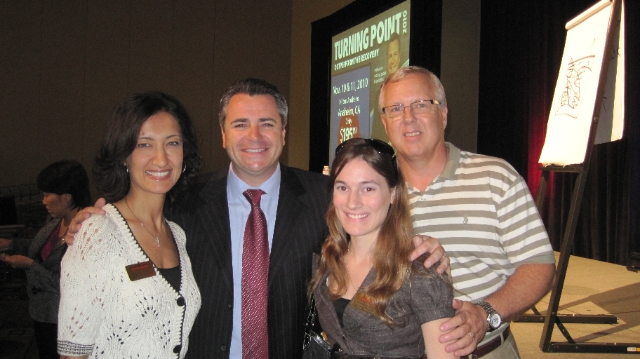 Carol Beblawi (Buyer's Agent) on the Far Left. Brian Buffini standing next to Carol Beblawi to the right. Brittany Levesque (Administrative Assisant) to the right of Brian Buffini. Pete Whan (Broker) on the Far Right.